Movie at the Museum: The Cabinet of Dr. Caligari
October 12
@
7:00 PM
–
9:00 PM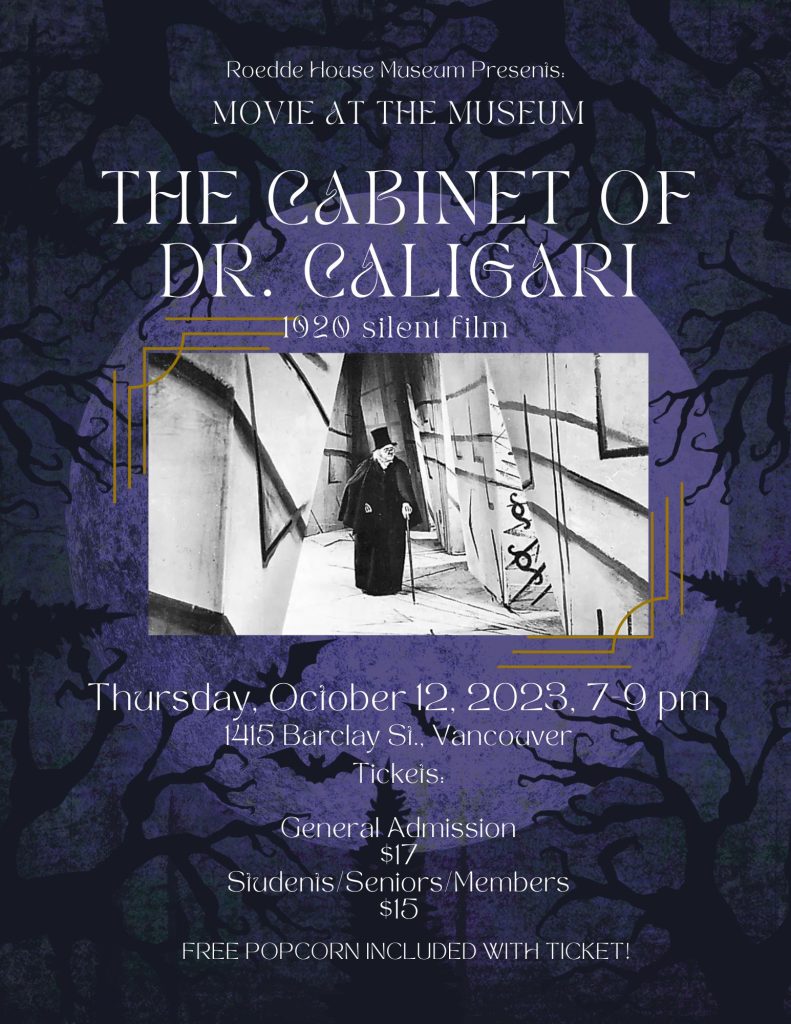 Join us for a screening of the classic horror movie "The Cabinet of Dr. Caligari."
"The Cabinet of Dr. Caligari" (1920) is the most well-known film of German director Robert Wiene. The film is a strange murder mystery considered by some film critics to be the first true horror movie. The film is considered the quintessential German Expressionist film, with its strange lighting effects and dark, twisted visual style.
Free popcorn provided!
Ticket holders should arrive no later than 10 minutes prior to showtime to secure seats.
Seating is limited to 16 people.