Current:
 "Rattenbury and Roedde House", curated by Noah James
This past summer, our UBC research student, Noah James, delved into the history of Roedde House architect, Francis Rattenbury, and the construction of Roedde House (complete in 1893). The exhibition was made possible thanks to the guidance of UBC professor Dr. Benjamin Bryce and the support of the UBC History Department.
On exhibit through the month of November!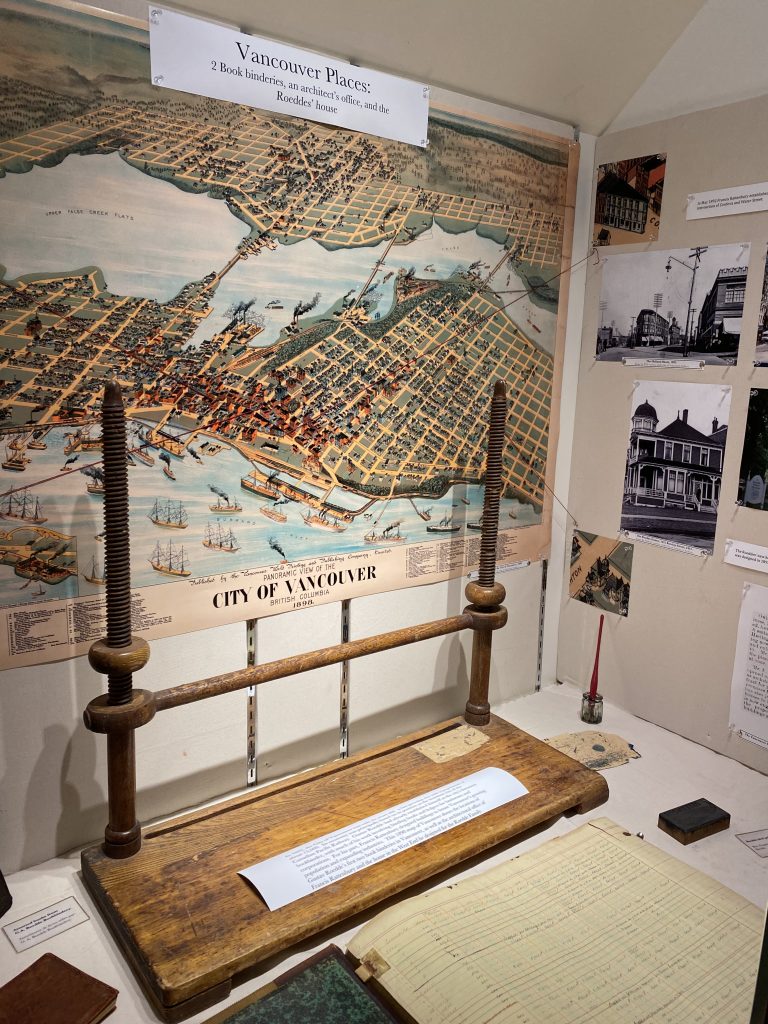 "Remembrance" Spotlight on Duncan Lawson (1897-1918), Curated by James Gibson
All three Roedde sons enlisted in WWI, and so to provide a glimpse into what that experience may have been like, volunteer James Gibson has curated an exhibit in the Roedde House parlour on Duncan Lawson of West Vancouver, who lost his life in battle during the First World War (1914-1918). The exhibit contains photographs and enlarged letters sent between Duncan and his family during his time overseas, along with poignant letters sent between family members after Duncan's death. One letter, sent from Duncan's father, John Lawson (1860-1954), overseas to his daughter Gertrude, reads: "…that all the memories of our dear Duncan's life are so sweet, and that your Mama is bearing it so well. She is showing why Duncan was such a son, brother, and hero".
Visit our parlour to read more!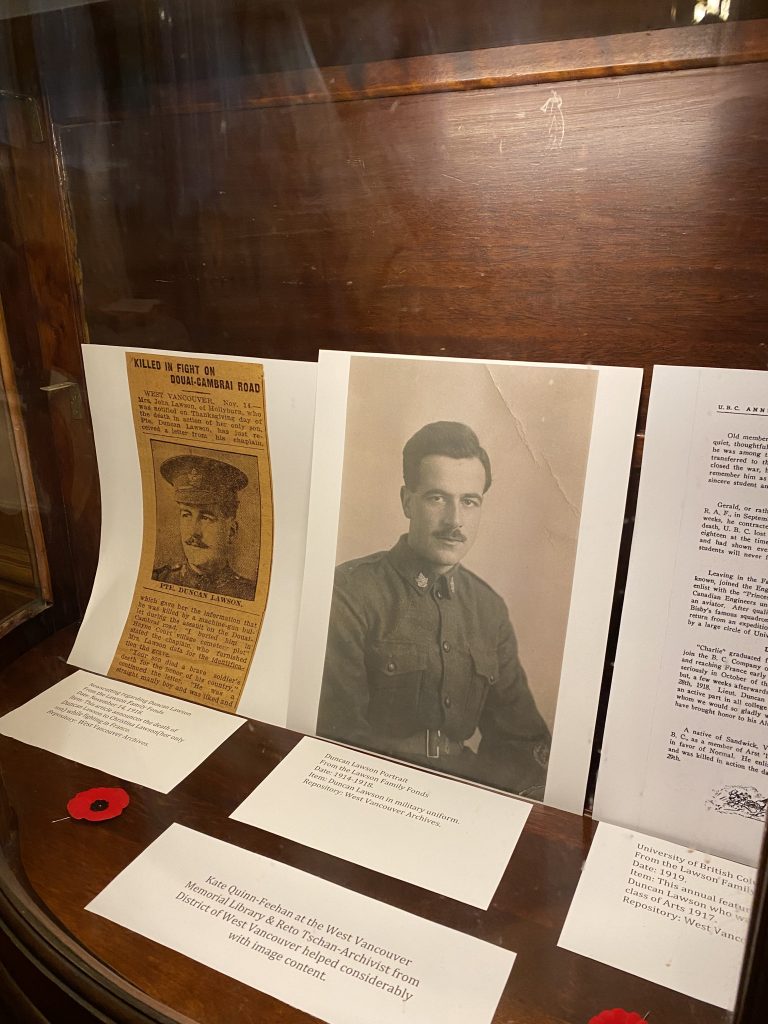 Ongoing:
"Canada, Your Prints are Ready!", curated by Peter Richard Lowery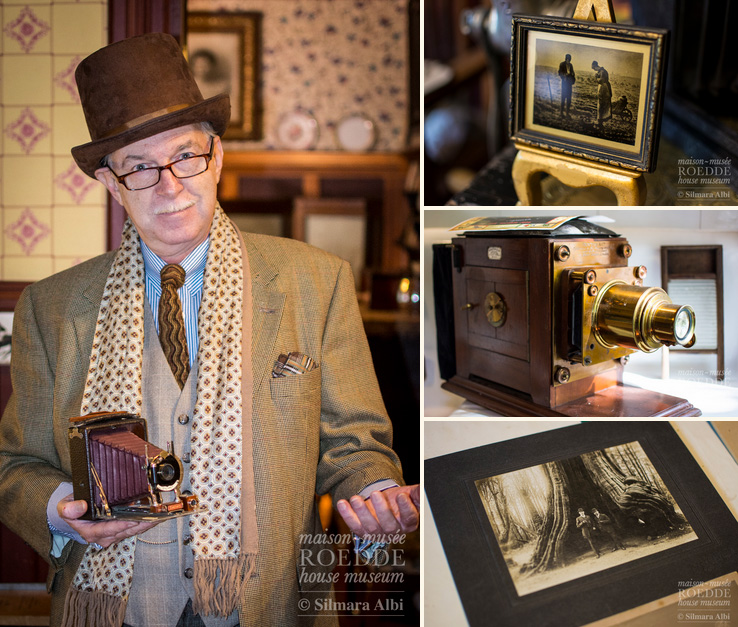 The exhibition features a diverse collection of original photographs which were gathered over the past 5 years from antique stores, estate sales, flea markets, garage sales and various sources. Many were misplaced, forgotten, unwanted, or never picked up, in other words "fallen through the cracks". Lost, but now found and reunited, most are unique and have never been seen by the public. Original photos by many recognized Canadians including Gowan, Frank, Spalding, Harmon, Devine, Notman, Macatskill, Karsh and Foncie.
Previous:
"Roeddes in the News," curated by RHM Board Member James Gibson and co-curated/interpreted by RHM Programming Assistant Shane Atienza
Newspaper content can reveal a lot about social, cultural, and political goings-on in society. Graciously researched and curated by board member James Gibson, and co-curated and interpreted by Shane Atienza, this exhibition allows you to explore the various ways in which the Roedde family appeared in Vancouver newspapers. From weddings to school dances, car thefts, war, and murder, this exhibition showcases the variety of articles, and broader societal contexts, surrounding the Roedde family in the early 1900s.
 "Roedde School Days", curated by King George Secondary Archivist, Jim Bradbury.
This exhibition showcased the various schools which the six children of Gustav and Matilda Roedde attended in the late 1890s and early 1900s. This was a time when many new schools were being built across the City, and the Roedde children sometimes travelled great distance from their home in the West End. The exhibit has been curated by guest curator, Jim Bradbury, who is an archivist at King George Secondary.
 SMOC Victorian Childhood Collectibles
Roedde House Museum has taken on a unique exhibition opportunity with the Society for the Museum of Original Costume and will be exhibiting and selling Victorian childhood collectibles for a limited time this December. You can purchase on site, directly from the cases. All sales will be shared between SMOC and Roedde House Museum and will go towards the care and upkeep of the collections of both societies. This is a rare opportunity for locals to purchase unique childhood treasures and support two small non-profit historical societies! All items are at reduced prices and open to offers.
ABOUT THE COLLECTIBLES
Joyce O. Maguire was one of the most committed collectors of antique children's clothing and textiles in Vancouver. In a period of 15 years, she had accumulated a vast collection. Her collection is spectacular and includes clothing from the latter part of the 18th century (including two pairs of underpants that are said to have belonged to Edward VII when he was a baby in the 1840s).
When she died, her collection was turned over to SMOC, by her husband Jerry, on the understanding that it would be sorted, with serious artifacts being kept, and the rest being sold at SMOC's discretion in order to support their mission and the care of their general collections.
ABOUT SMOC
Founded in 1992 to collect historic fashion, traditional costume, and textiles, to create a museum of historic fashion and fabric arts. They are home to thousands of artifacts that date from circa 1800 to present.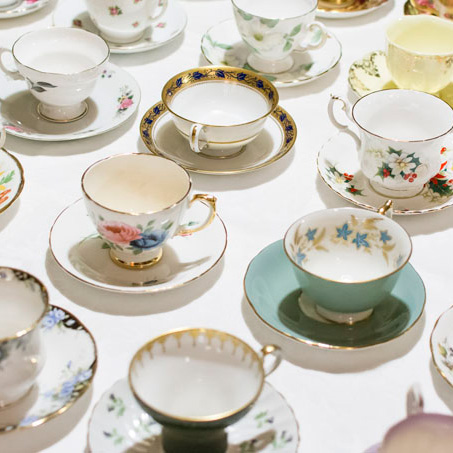 "To drink tea is to taste history." -Daniel Lui, Vancouver Tea merchant and owner of The Chinese Tea…