Current:
"A Nostalgic Look at Victorian Christmas"
Curated by Roedde House
In this month's parlour case, we are displaying enchanting vintage Christmas cards from the Roedde House collection. We explore their origins in 19th-century England and the rise of festive illustrations. Discover the Victorian Christmas traditions that shaped our modern celebrations, as Queen Victoria and Prince Albert introduced the Christmas tree and other German customs.
Uncover the quirky side of holiday greetings with a glimpse into the history of weird Christmas cards, featuring surreal and whimsical designs from the 19th and early 20th centuries. Victorian middle-class family ideals, emphasizing togetherness and gift-giving, continue to influence our seasonal festivities. The impact of the Industrial Revolution, which brought mass production and commercialization to Christmas, shaped the way we decorate and exchange gifts during this magical (and commercial) season.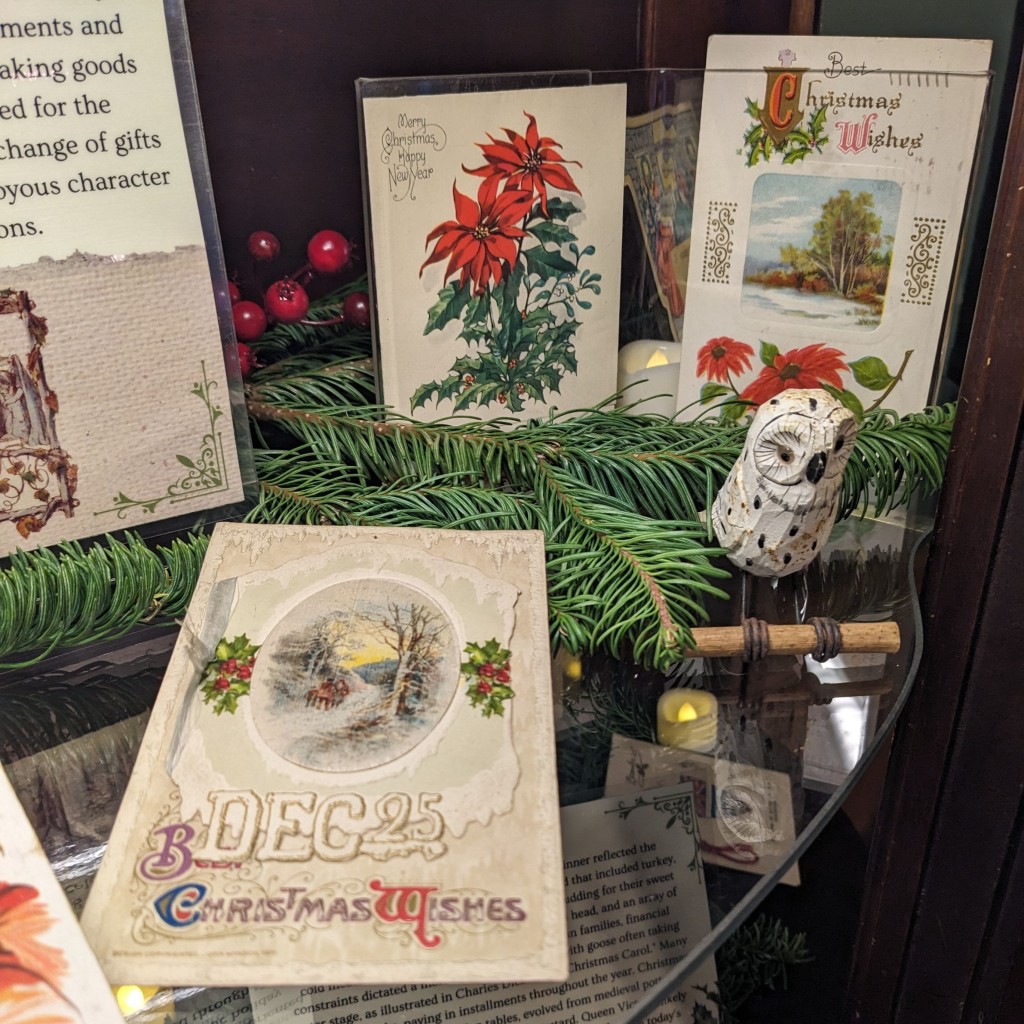 ---
"Viola Roedde's Style Revisited: 1910s Fashions from the Ivan Sayers Collection"
We are thrilled to introduce our latest exhibition, celebrating the captivating style of Viola Maude Roedde (née White). Born in Collingwood, Ontario, in 1892, Viola moved with her family to Vancouver in 1903, where they became integral parts of the community. Viola and William Roedde were married in 1914. Known for her infectious smile and elegant presence, Viola's style mirrored the transformative fashion trends of the 1910s. Curated from the renowned collection of Ivan Sayers, this exhibition offers a deep dive into the sartorial elegance of the era, with Viola as its muse. Join us in revisiting the fashion-forward spirit of Viola Roedde. Join us in this nostalgic fashion retrospective.

The exhibition will be on display in our second-floor collections room until late January.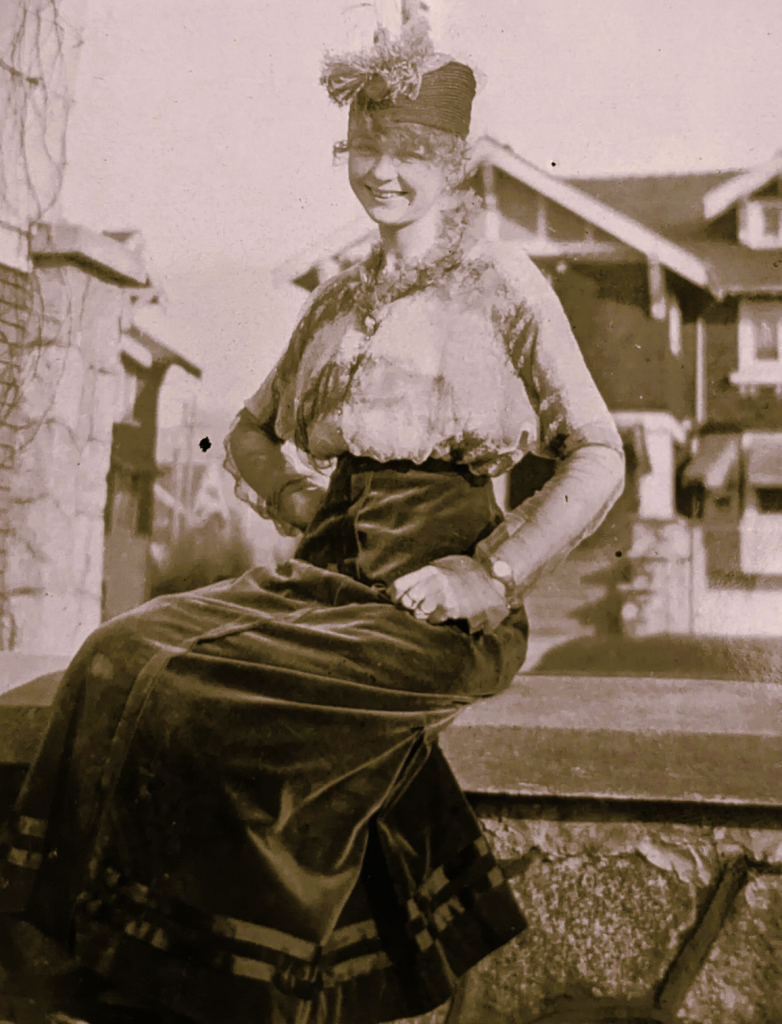 ---
"Essential Servants: Hung at the Roedde House and Chinese Domestics in Victorian and Edwardian British Columbia"
Curated by Roedde House
Did you know that the Roedde family hired at least one Chinese immigrant man to serve in their home as a house servant? This exhibition uses testimony from Gwen Varcoe, the Roeddes' eldest granddaughter, and archival and academic sources to explore the experiences of Chinese Canadian domestic servants in late 18th- and early 19th-century B.C. The exhibition serves as another way that the Museum is working on decolonizing our space and telling more diverse stories. Indeed, the Roedde family, too, was implicated in this history, as were many middle- and upper-class families in the young province!
This display was researched and developed by Shane Atienza, the Roedde House Museum's outgoing 2022 Programming Assistant & Researcher, with the assistance and supervision of Dr. Benjamin Bryce (UBC History). Shane thanks Dr. Bryce for his continuous guidance. He also acknowledges the unwavering support of Sara Hepper, Joyce Cheung, volunteer Jennifer Raguz, and the rest of the Roedde House team, as well as that of Dr. Brad Miller and Dr. Michel Ducharme (UBC History).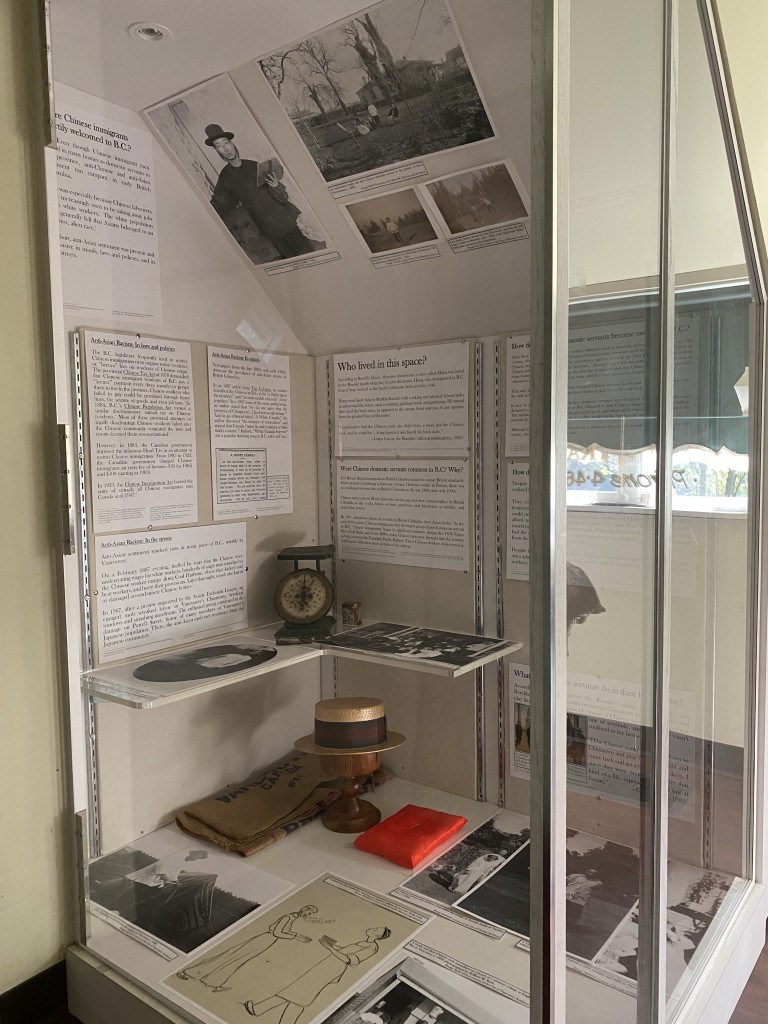 Ongoing:
"Canada, Your Prints are Ready!", curated by Peter Richard Lowery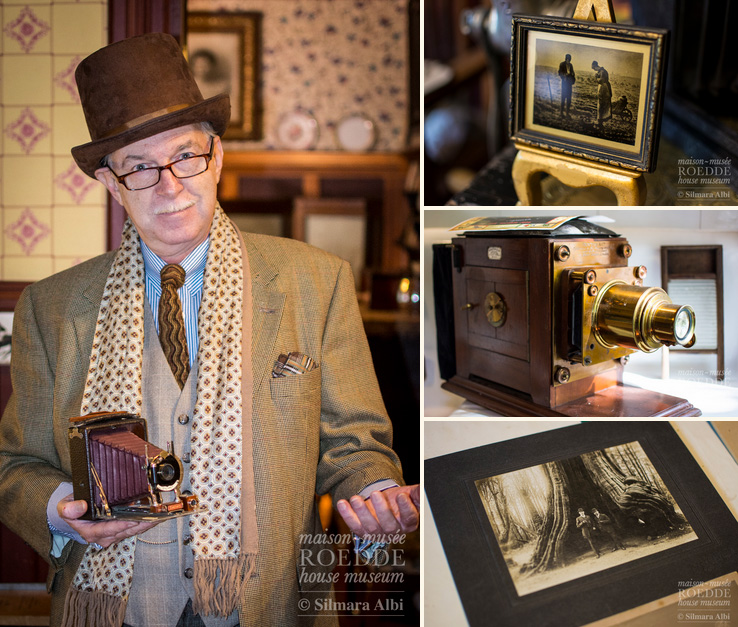 The exhibition features a diverse collection of original photographs which were gathered over the past 5 years from antique stores, estate sales, flea markets, garage sales and various sources. Many were misplaced, forgotten, unwanted, or never picked up, in other words "fallen through the cracks". Lost, but now found and reunited, most are unique and have never been seen by the public. Original photos by many recognized Canadians including Gowan, Frank, Spalding, Harmon, Devine, Notman, Macatskill, Karsh and Foncie.
Past Exhibits: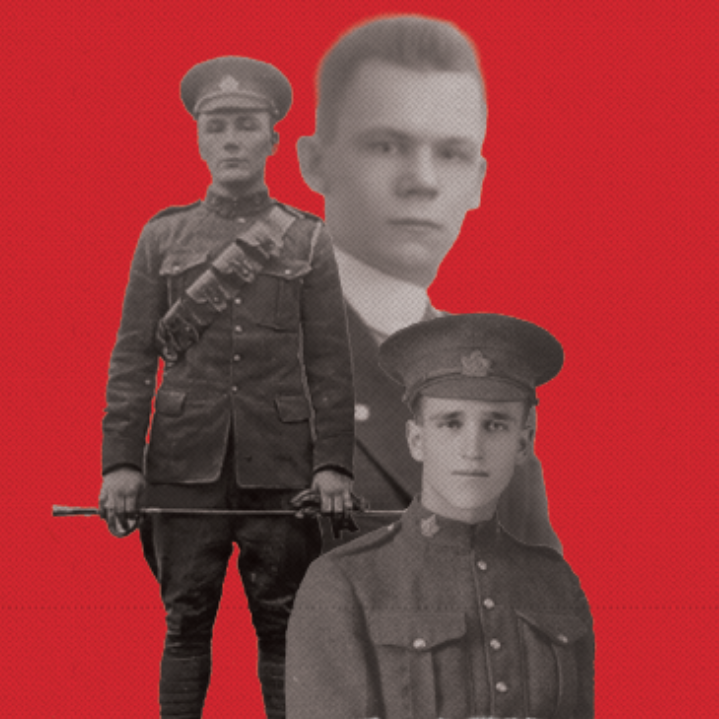 Curated by James Gibson Presenting a special exhibition highlighting the wartime contributions of th…