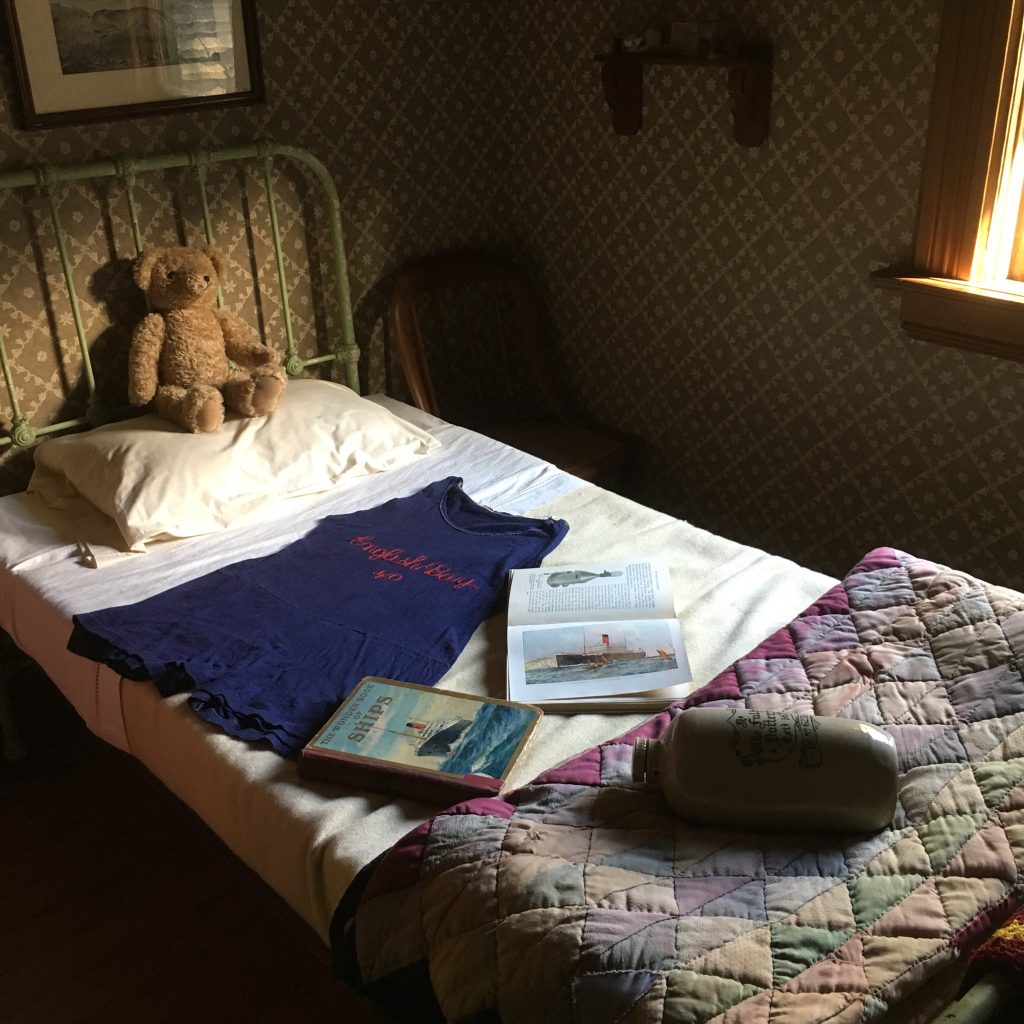 Artifacts in this room represent pastimes historically geared towards boys – stamp collecting, Scouting, checkers, collecting flora and fauna, as well as military memorabilia and souvenirs.
The Roedde sons were keen sailors and a photo on the north wall shows Gus Jr. (fourth from the left) with friends. The Maritime Museum Collection includes a Roedde Class sailboat.
The simple iron bed is covered with antique sheets and bedding.
Slide 1: The Canadian flag – known as the "Red Ensign". This was the flag under which the Canadian Army fought in WW1.
Slide 2: Hot water bottle – a stoneware "piggy" with which to warm the bed on cold nights.
Slide 3: Tin lunch pail – of the kind most children took to school. William's wife Viola Maude White Roedde worked as a school teacher for a time.
Slide 4: Box camera – state of the art model of the 1890's (uses roll film).
Slide 5: Another popular pastime would have been stamp collecting (note the authentic letter addressed to Gustav).
Slide 1: Boys wool swimsuits – with genuine moth holes.
Slide 2: Learn about local English Bay legend, and Vancouver's first official lifeguard, Joe Fortes. He taught the Roedde granddaughters Gwen and Kay to swim, and Kay later became BC's first female lifeguard in 1934.
Slide 3: Amusements enjoyed by children in the era, including games and books from the time.