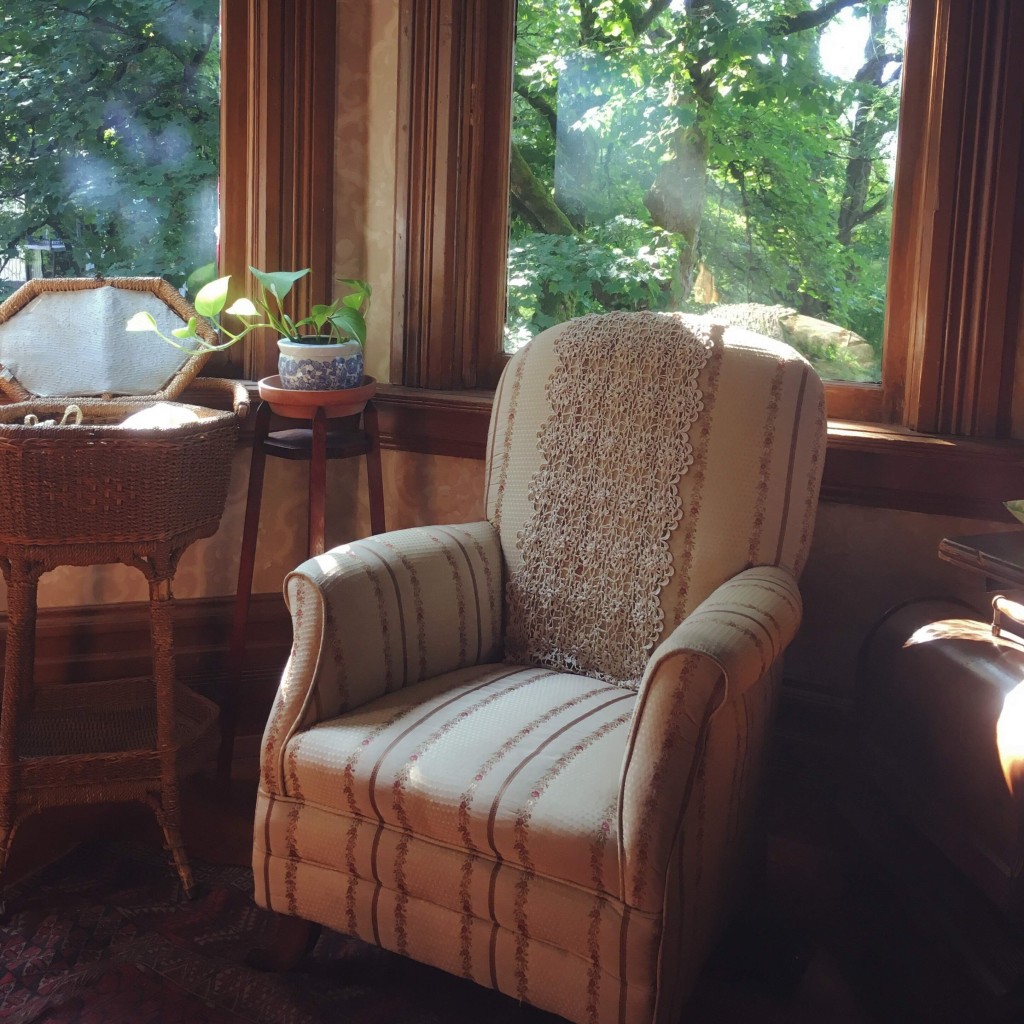 This tiny space was Matilda's favourite room. She was able to view the mountains to the North and the sunsets over English Bay while she did her sewing, mending and making over of clothes.
She would have also looked out on the Cappadocian maples on the boulevards, a result of the circa 1889-90 tree planting and laying out of the street grid.
Today we look out west over the fine lawn area to Barclay Manor (1890) and north to the heritage houses of a slightly later date.
Slide 1: Sewing machine – The labour saving Singer treadle sewing machine would have been a boon.
Slide 2: This child-sized model was a good teaching tool.
Slide 3: Coast Salish cedar bark woven basket – containing sewing projects. Local First Nations women made regular visits to early homes to trade baskets for clothing, soap and other staples. As some of these baskets were made for commercial reasons, they often feature non-traditional shapes and patterns.
Slide 1: The charming antique sewing basket holds samples of various embroidery, tatting, crochet work and knitting.
Slide 2: Matilda's favourite small armchair – perfectly suited for her 4'11" (1.5m) frame.
Slide 3: The Park with Houses – Eight original houses with their exteriors restored, surround Roedde House. The lawn area, at one time a small orchard and vegetable garden, is enjoyed today by the local residents.